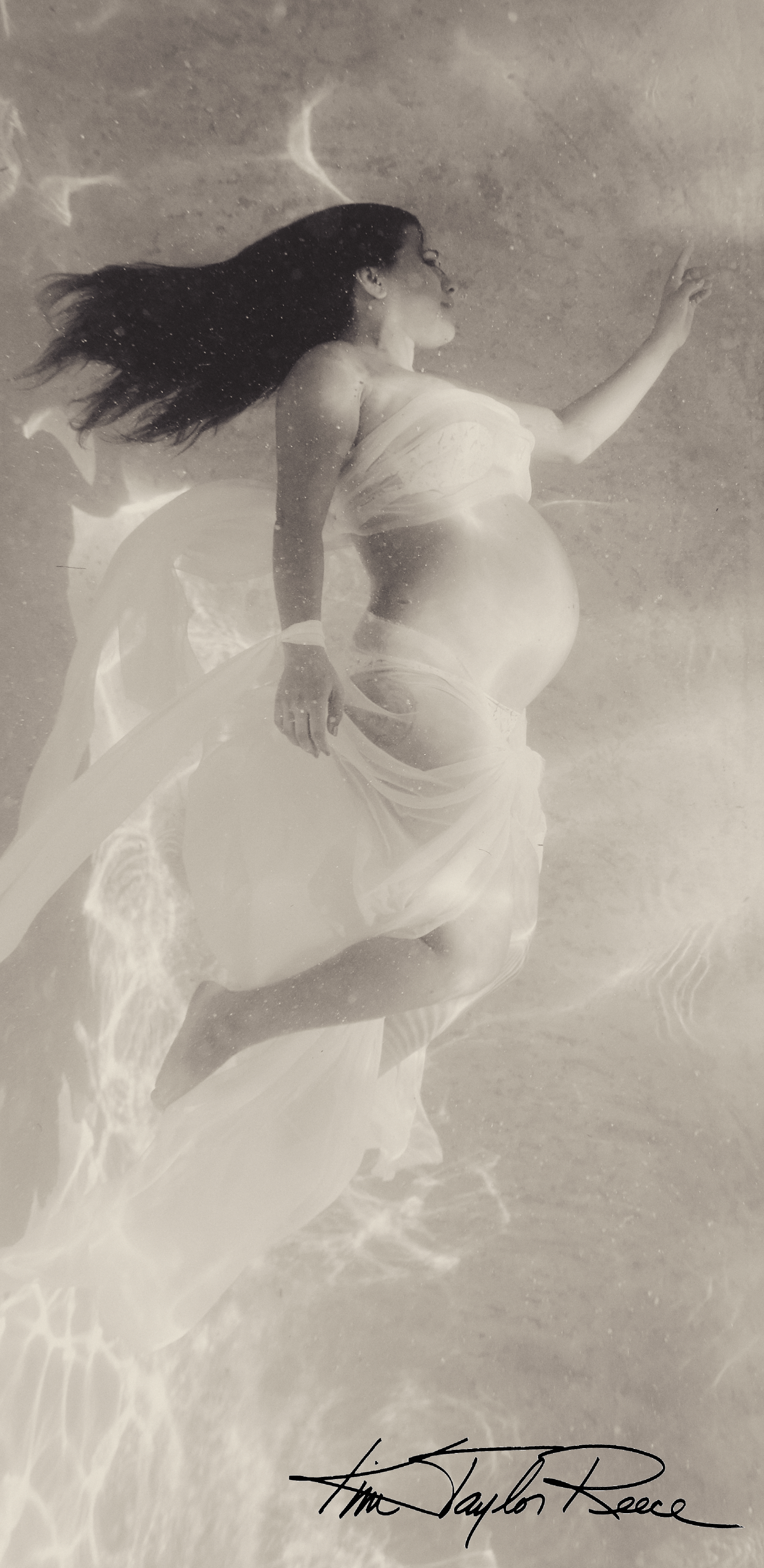 At the beginning of 2017, I started making healthier choices. I started living more intentionally, meditating and working out daily. I woke up every morning and thought of what I was most grateful for. I was also busy with work. At this time I had recently started my new company, Haku Collective and was getting ready to release my new single "Bamboo". As if things werenʻt busy enough before, they certainly picked up during my pregnancy.
I released my album "Proud as the Sun" when I was about 5 months along. I didnʻt initially plan to put out another album but once I discovered I was hāpai, I couldnʻt stop my creativity from flowing. Every note and word I sang now had new, deeper meaning. In fact, this was the shortest amount of time I had ever spent on creating an album (4 months)! This new album was about self-discovery and empowerment not only for myself as a new mother but also as a prayer for my daughter. Not only was I super inspired but I had a clear sense of purpose and a renewed energy coming from within.
Most of my pregnancy experience was good. I wouldnʻt say I loooved being pregnant like some mamas do but it was smooth sailing most of the time. I was able to continue my work -- writing/recording the album, performing and touring up until the end. I kept it a secret for almost 6 months until I finally revealed it to the public at the end of this music video for Proud as the Sun and again in this one for Electrify Me. (I shot the reveal scene along with most of my videos, album promo and cover photo when I was about 3 months. So I looked way smaller than I actually was by the time it came out.)
I experienced nausea a couple times and had some acne breakouts (usually right before a show or public event). PERFECT timing. I also had some emotional outbursts in the first trimester. I would be super sensitive or cry for no reason really. Sorry Maka! But other than that the aches & pains were manageable as was the swelling (thank God we wear slippers in Hawaiʻi). I would wear heels on stage and change immediately after. I didnʻt have any alarming test results from the doctors. I had no weird cravings or food/smell aversions. I gained weight steadily (except for the last 6 weeks when I gained more than 10 lbs because of my new obsession with fresh baked cookies with a generous scoop of Roselani vanilla bean ice cream!) Everything went smoothly with babyʻs growth & development. I know that I was fortunate. I believe it is a miracle first to conceive a child and then to have had such a healthy pregnancy. I never took that for granted.
I still researched everything, including all the things that could go wrong. (I think a lot of first time pregnant moms have this fear.) I was a geek about the whole process. I took an online natural birthing course by Mama Natural. I loved that we could learn in the comfort of our own home and that Maka participated with me. I had multiple pregnancy apps on my phone that I read religiously at night before bed. I loved to read blogs and books and listen to pregnancy podcasts on my long drives to and from town. I fell down the youtube rabbit hole watching vlogger mamas tell me whatʻs in their hospital bags and what they put on their baby registries, which eventually led me to old 70ʻs footage of natural births in foreign countries. I LOVED it all!
We toured hospitals & switched doctors a few times until we found one that aligned with our birth preferences & had privileges at the hospital we wanted (Vera Zilber Birth Center). I uncovered this whole new world and it fascinated me. It was like I discovered my true self as a woman by carrying this child. My body was doing what it was made to do and I didnʻt want to take any of it for granted. I embraced it all and wanted to do the best I could with this gift from the Universe aka GOD.
I was determined to give birth naturally which meant I had to do as much preparation for labor as I could.
Physically: I ate mostly healthy (except for those dang fresh baked cookies & ice cream), walked, did squats and prenatal yoga up until the very last day. To make sure baby was in an optimal birthing position, LOA (Left occiput anterior) I always slept on my left side, which left my leg in pins and needles as I gained more weight. But thank God for my Z Pillow I was able to get some ZZZʻs. In the last month, I sat on my birthing ball & the floor instead of my couch because it was supposed to help with her positioning. (I canʻt wait to tell you about how, in the end, I still experienced back labor.)
Mentally: I read, watched, and listened to natural birth stories. I immersed myself in knowledge about the physical and mental growth of my baby. I learned about the different methods of natural birth from the Bradley method, Lamaze, hynobirthing, and even traditional Hawaiian methods.
Spiritually: I meditated often. I used visualizations of waves taught to me by Aunty Momi, my Laʻau lapaʻau (Hawaiian medicinal practitioner). We also hired an experienced doula, Piper Lovemore, who also practices midwifery here in Hawaiʻi to help guide us through our labor and delivery.
I did everything I could to prepare for this natural, empowering experience. I just assumed that birth would be as easy as my pregnancy was. But I was wrong!
Here are links to some of my favs:
Mama Natural week by week guide book
Piper Lovemore Hawaiʻi based Doula, Midwife, & more!
Yoga for birth prep (This is the yoga I'm doing in the video above)
Chocolate Chip Oatmeal Cookies (the secret is honey & cinnamon)
Z Pillow ( I loved this so much that I packed this big pillow in my suitcase on tour)
Rainbow Prenatals (I love the one a day & that itʻs made with fruits, veggies, & probiotics)
Maternity Clothes
Legoe Heritage Prices are in Australian Dollars. Itʻs a bit pricey but I LOVE the quality. I own a cute black strapless dress that works post pregnancy too!
Isabel & Ingrid one of my favs was their stretchy, comfy blue striped long sleeve dress (pictured at the top)
PS. I saw 11:11 or 1:11 ALL THE TIME while I was Hāpai. Does anyone have a theory on this? I watched that HBO series ʻHere and Nowʻ and it kinda freaked me out!